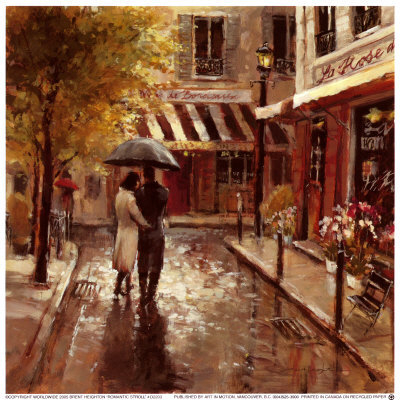 I'm just a messed up girl
who thinks too much
and likes talking about emotions
but I rarely do so aloud.
So I guess that means I think too much there too.
Most of all, I want to connect with people.
I want love. To have love: give love.
That's what we must do.
Fill up and overflow.
I'd love to wander down that street. I imagine it's Paris. Oh, to be in Paris once more! To be in Paris and just be. Be outside a sidewalk café with un cafe et une crème brûlée. Except I don't drink un café. I'd rather have une tasse de thé.